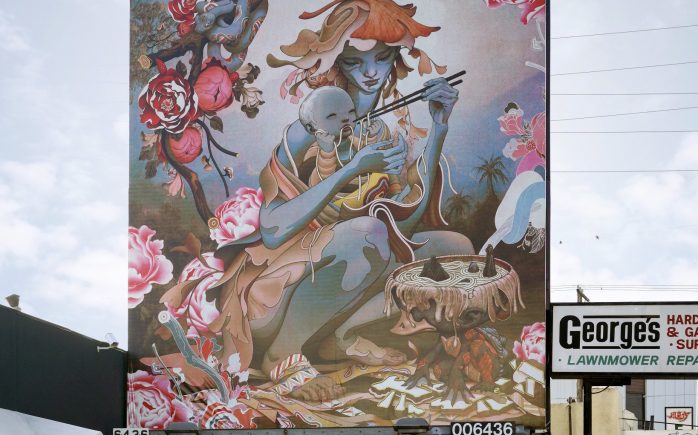 Recently in the Little Osaka area in Los Angeles,
James Jean
(
interviewed
) unveiled a billboard he sponsored with his artwork in honor of an area where he has frequented for food and inspiration. He further explains - "
Udon II
was created specifically for a billboard in Sawtelle Japantown in Los Angeles. Also known as 'Little Osaka,' this historic area is filled with all sorts of Asian culinary delights. I've been going to Sawtelle for many years, and while waiting in line for ramen, I would always feel oppressed by the vulgar advertisements looming overhead on this one particular billboard. So, using my own resources, I placed
Udon II
 at Sawtelle Boulevard between La Grange Avenue and Mississippi Avenue as an homage to the area and the many memories I have from there. It will be displayed directly above
Giant Robot Gallery
on Sawtelle Boulevard until the end of April, 2017. Discuss James Jean
here
.