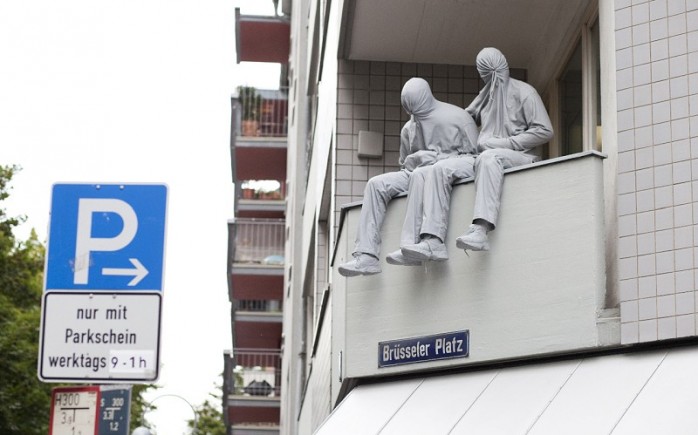 American street artist
Mark Jenkins
 (
interviewed
) recently visited Cologne in Germany where he created some new work for
CityLeaks Festival
 at 
Ruttkowski;68 Gallery
 atelier. With a help of his collaborator,
Sandra Fernandez
, the artist created six new, site specific works that were than placed to different locations around town. From shop windows to shop counters, from balconies to rooftops, Jenkins' creatures are now gracing the public space of the city. which matches perfectly with his statement
 - "If the city was a body, my artworks were like herpes - the body attacks itself."
This big contemporary urban art festival is currently in full swing so make sure you visit Cologne if you're in the area for more chance to see new murals, exhibitions and installations. Discuss Mark Jenkins 
here
.